---
This is a maintenance and bugfix release on our 42 series, which introduces Models, and ships with a lot of improvements, polish, and bug fixes.
To see what's new, check out our release announcement.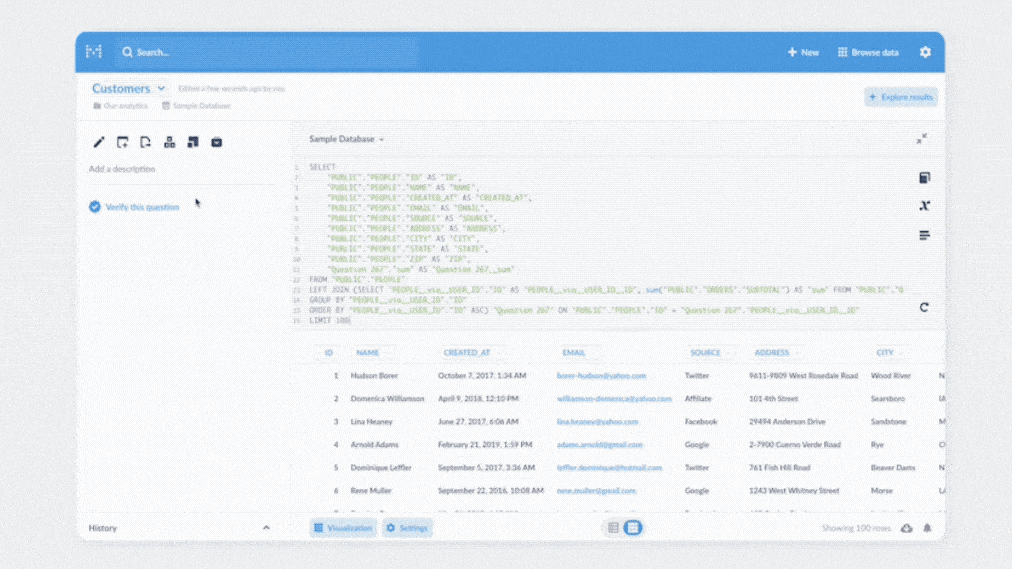 Bug fixes
Dashboards breaks when there's filters to cards that a user don't have permissions to view (#20656)
Questions with Field Filter with widget type "None" will not show results (#20643)
Can't combine saved questions on a dashboard card (#20637)
Setting a filter to "Locked" in Embedding question is not possible (#20634)
Nested queries with long Data Model names causes failing query with incorrect aliasing (#20627)
Dropdown list filtering not working, when there's nulls (#20618)
BigQuery - nested query generating bad aliases, when columns are renamed in Data Model (#20610)
Summarizing with implicit join does not allow subsequent joins and nested query (#20519)
Databases shows sync-spinner and doesn't allow to remove it or do a forced sync (#20283)
Upgrading
You can download a .jar of the release, or get the latest on Docker. Make sure to back up your Metabase
database before you upgrade! Need help? Check out our
upgrading instructions.
Docker image: metabase/metabase-enterprise:v1.42.2
Download the JAR here: https://downloads.metabase.com/enterprise/v1.42.2/metabase.jar
Notes
SHA-256 checksum for the 1.42.2 JAR:
85c121a52b4c56bcaaa8531e1da29fb5b6ba7a193b81d27927d5ad650cab06ca

---
Details
date
Feb. 28, 2022, 9:14 p.m.
name
Metabase® Enterprise Edition™ v1.42.2
👇
Register
or
login
to:
🔍

View and search all

Metabase

releases.

🛠️

Create and share lists to track your tools.

🚨

Setup notifications for major, security, feature or patch updates.

🚀

Much more coming soon!